CHAPTER II
At the Temple
of the Sun
Welcome to the second part of our journey. Discover our new prints inspired by Peruvian myths and landscapes. Aguas Calientes at coloursof the sacred waters of Lake Titicaca, Pulsera and the secrets of weaving, Salinas in the Maras valley and Santa Rosa and its embroidered flowers... Let's meet in the hot land, in an extraordinary Peruvian escapade!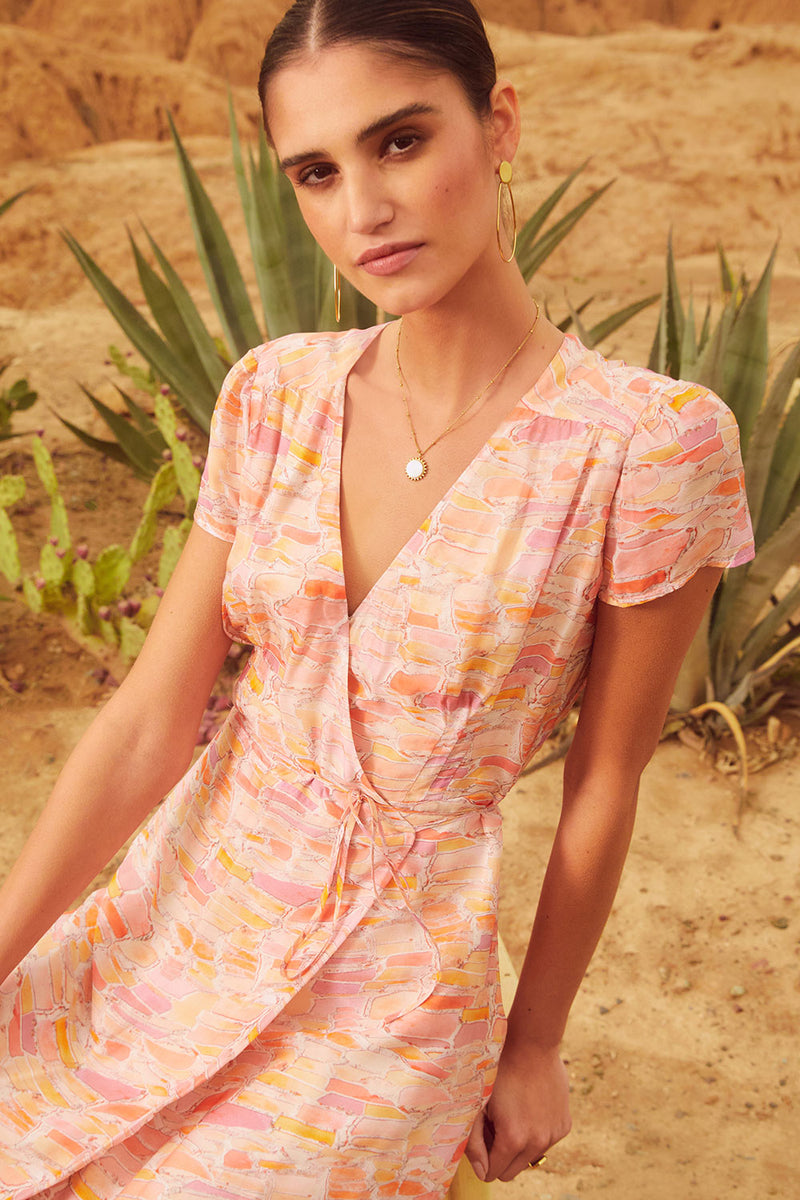 PRINT STORIES
THE STORY BEHIND THE DESIGN
"I fell under the spell of these salt water pools suspended in the sacred valley, of this rose panorama, defying the laws of nature. I fell in love with this landscape full of originality and authenticity. I couldn't forget these colourful springs, so I immortalised them, photographed them and transposed them onto clothes."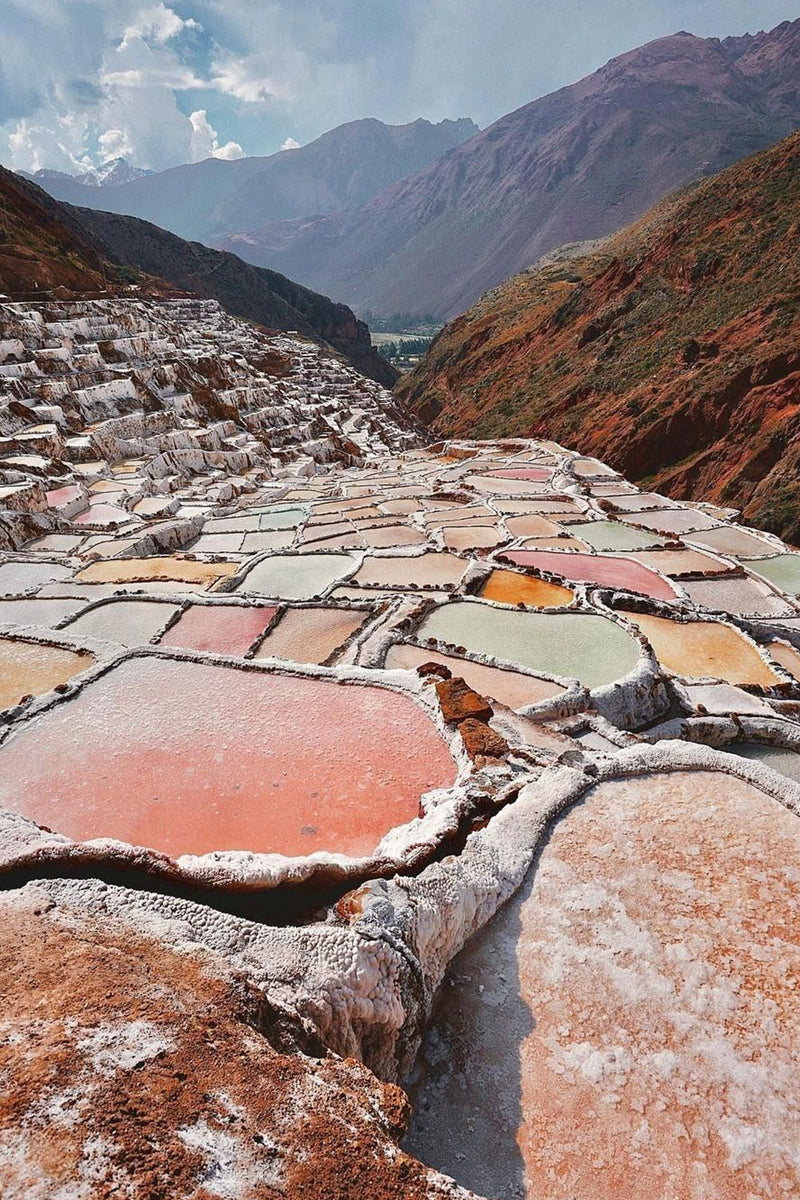 Radiant Santa Rosa Silk Blouse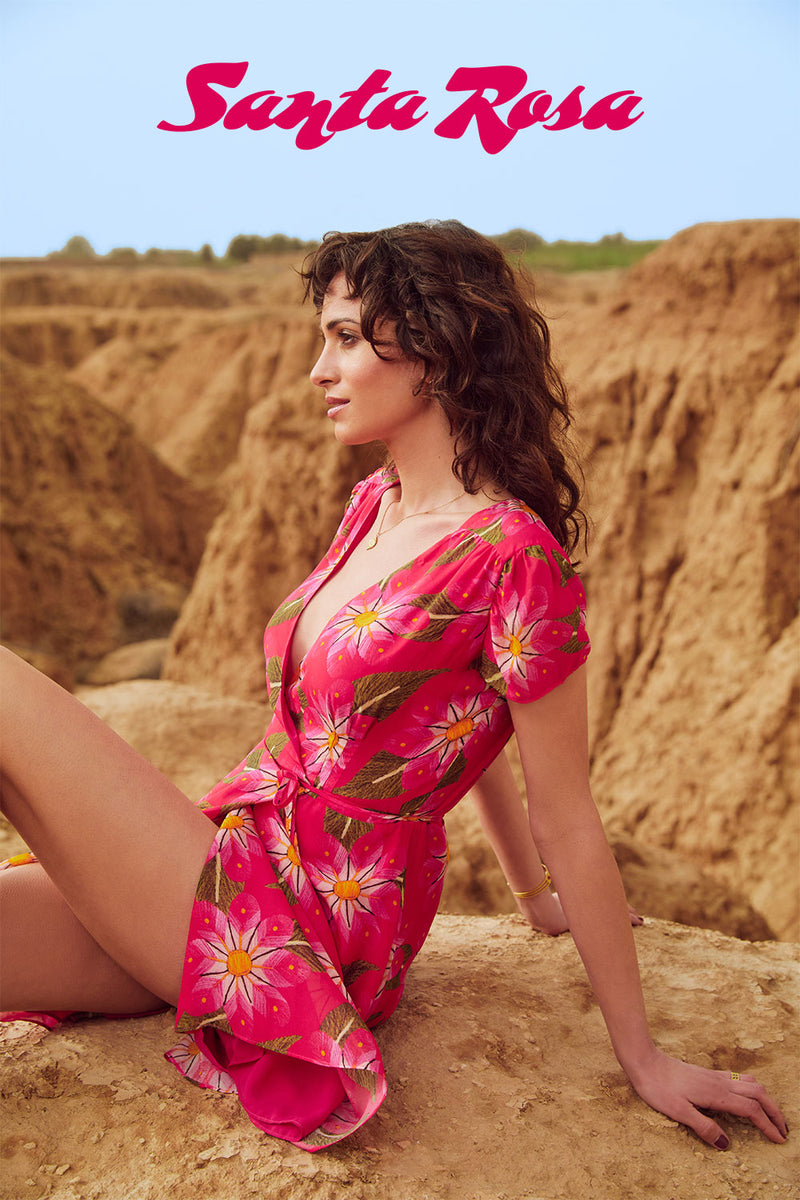 Malicieuse Santa Rosa silk Dress
PRINT STORIES
THE STORY BEHIND THE DESIGN
"Embroidered flowers, like those seen in the valley, bring joy, happiness and warmth. Known as "Treasure Flowers", their colours, red, yellow, orange and sometimes pink, enliven a hilly landscape and inspire the embroidery of the country. I have transcribed their shapes and coloursto my liking to create this flowery and authentic print."
Fabulous Santa Rosa Dress
Fabulous Santa Rosa Dress
PRINT STORIES
THE STORY BEHIND THE DESIGN
"Pulsera, my little lucky bracelet that stands the test of time. Braided by hand and carrying dreams, I whispered my dearest wish to it. A real cocktail from colours: blue, for a drop of reverie, pink, the spice of passion, and purple, for a touch of mystery. At the end of my trip, I took with me the secrets of braiding. I took photos of these bracelets to create an original print and then transposed them onto fabric.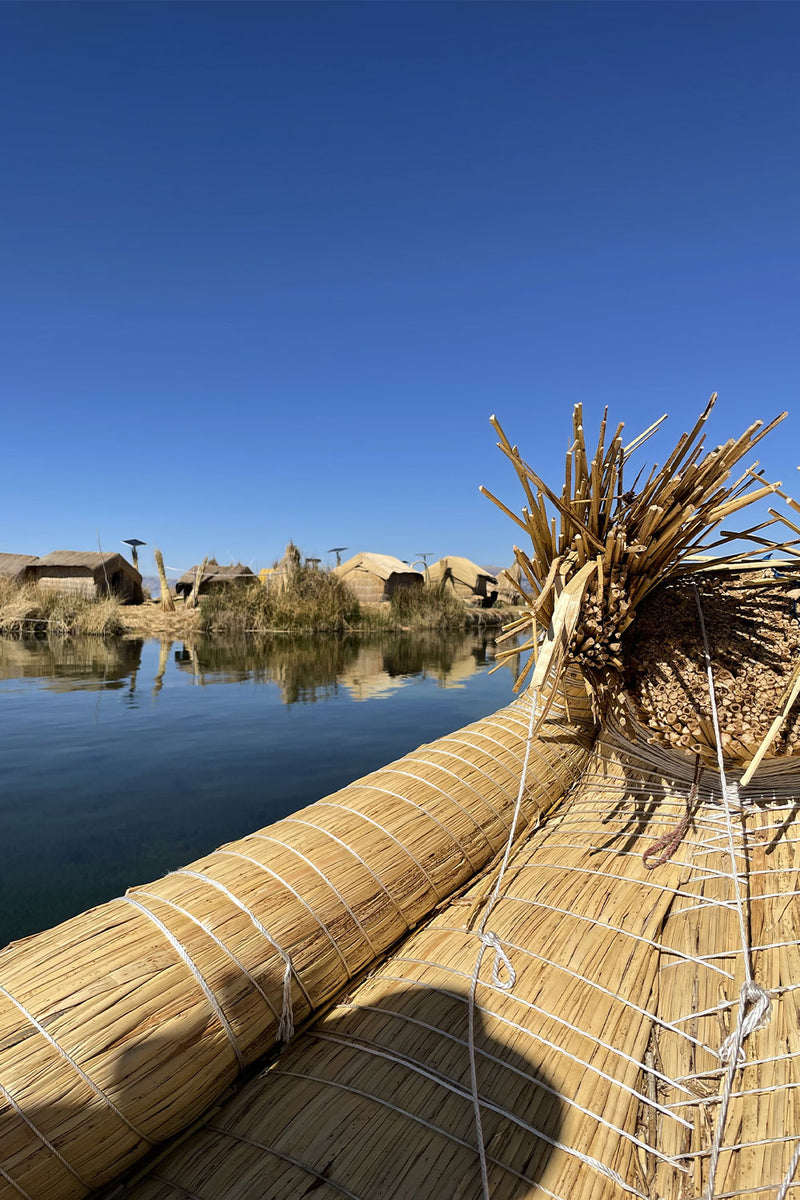 Aguas Calientes Mini Skirt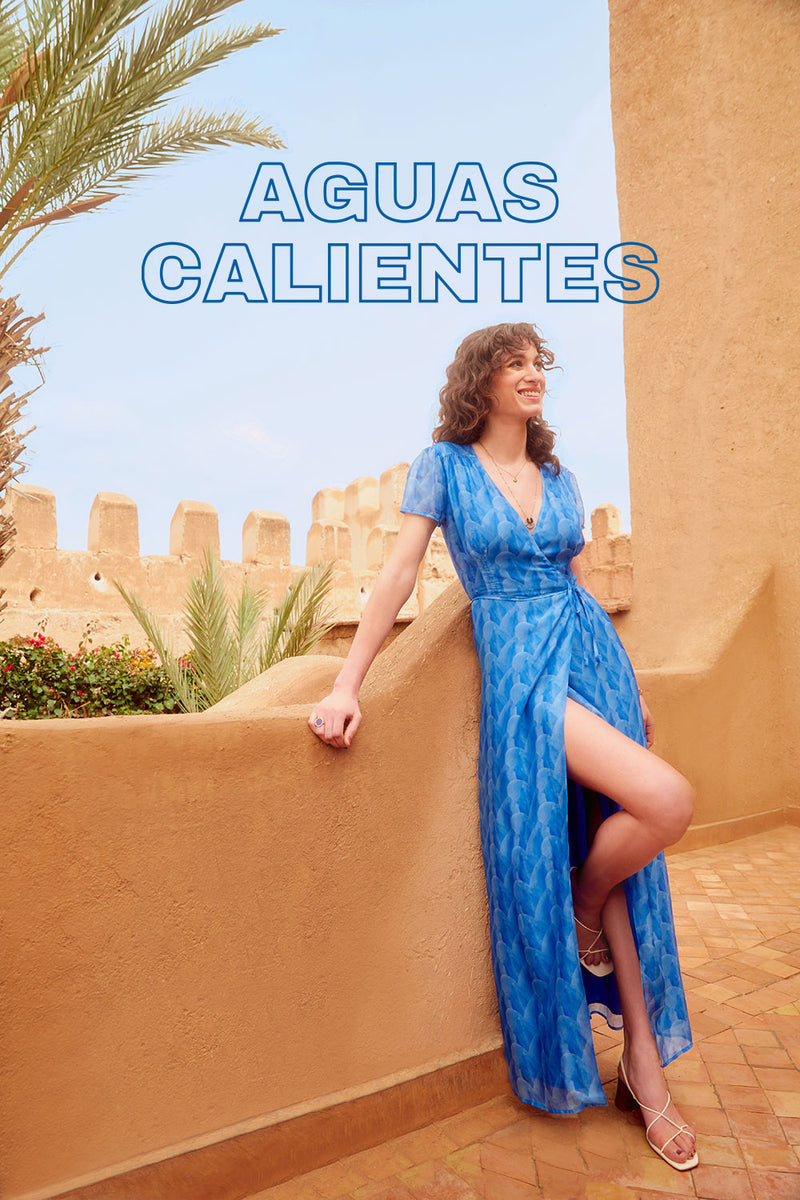 Malice Dress Aguas Calientes
PRINT STORIES
THE STORY BEHIND THE DESIGN
"Inca legend tells of a mermaid protecting a treasure in the heart of these magical waters. I imagine her here, undulating elegantly between the blue and glittering reflections of the waterfall. I painted these warm waters with watercolours, a gentle mixture of light and magic.
Aguas Calientes Mini Skirt
Malice Dress Aguas Calientes
AVAILABLE FROM
Saturday 23rd April