Our Story
A Sisters' Story
"We are Aurélie & Julia,
two sisters, different but complementary."
You (Toi) + Me (Moi) = Soi
"I was born in France,
You were born in the United States.
I agree,
You disagree.
I disagree,
You agree.
I speak from the heart,
You speak with wisdom.
I draw and create,
You sell and analyze.
My mind is up in the stars,
You're down to earth. »



Julia: "I'm the creative one, I design the prints and imagines the collections. After graduating from the Penninghen School of Art, I started my career as an art director in a communication agency. But I quickly felt the urge to create freely, with no limit, and to design on the fanciest material: silk. »


Aurélie: "I am the rational one, I think about strategies, organise and analyse. After studying at HEC business school, I joined a strategy consulting firm and then did marketing at Guerlain and L'Oréal. But on the eve of my 30th birthday, I decided to change my life and dare to do something new. Julia told me about her project and I followed my strong entrepreneurial instinct. So we said "You (Toi), Me (Moi), Self (Soi), let's go".


In April 2016, we created SOI PARIS
a different, original brand, which dares to use colours, original prints and beautiful materials.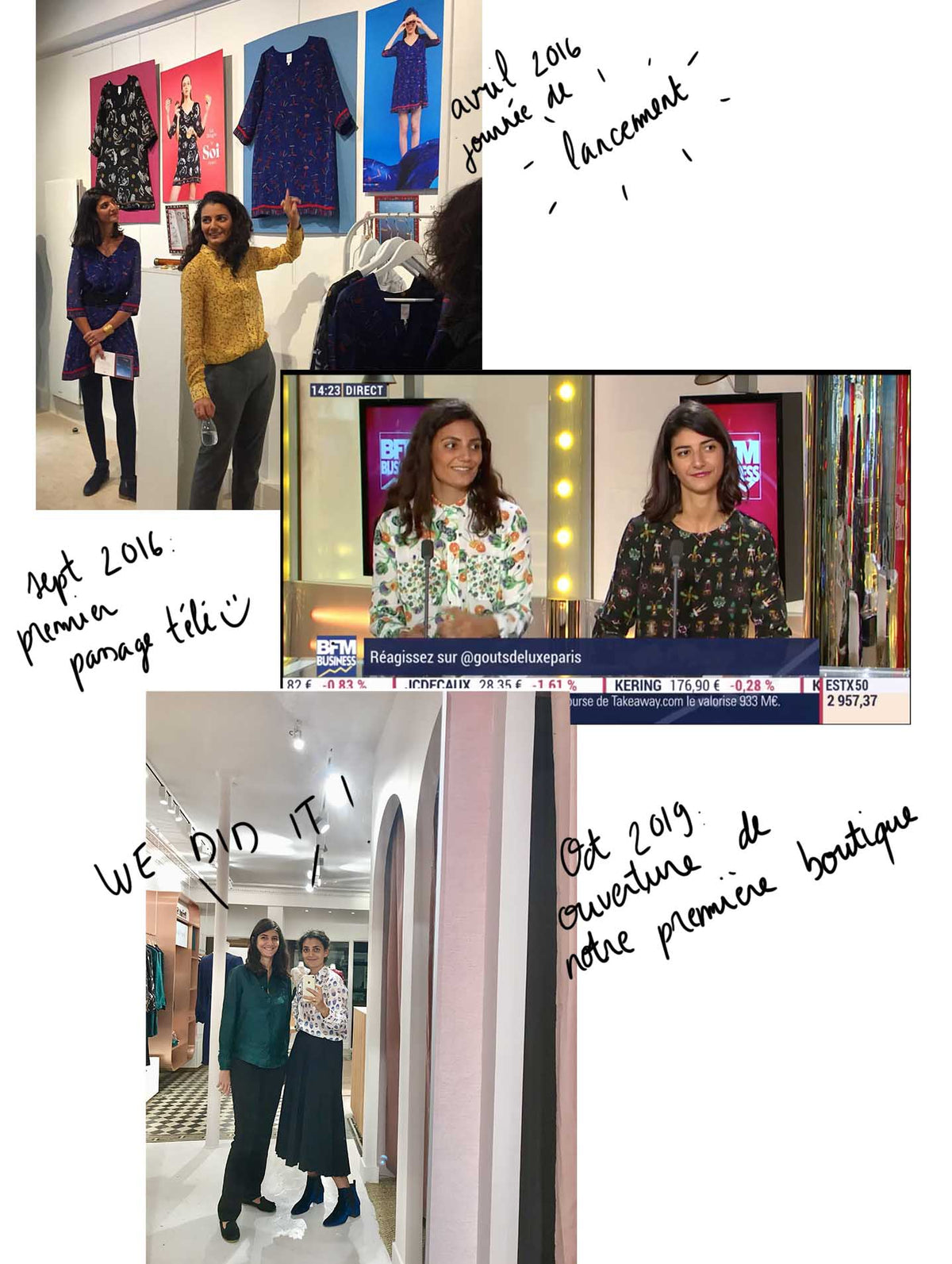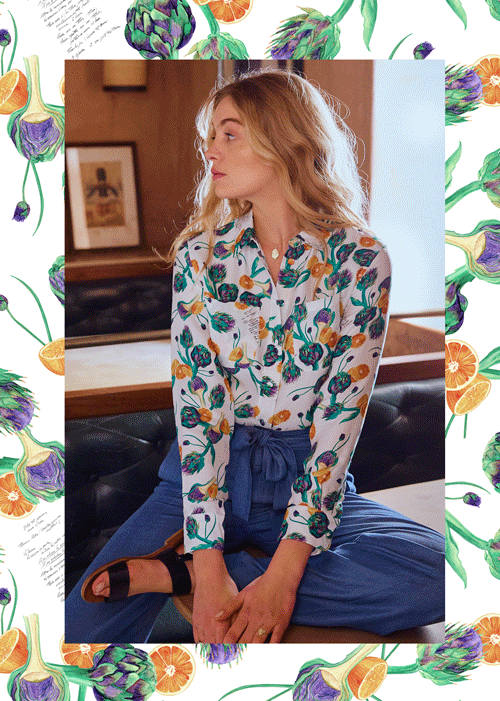 More than just clothes,
we create stories to wear...
Our Print Stories
At Soi, every garment has a story to tell, which we call a Print Story. Julia creates all her prints by hand, by drawing, painting or making photos montages. For example, this iconic shirt "Mamie Odette" is inspired by a artichokes and orange salade recipe that our great-grandmother used to make. Julia scanned the original recipe and painted the oranges and artichokes in watercolors to make a print. Our prints are trompe l'oeil and from near or far, you won't see the same thing!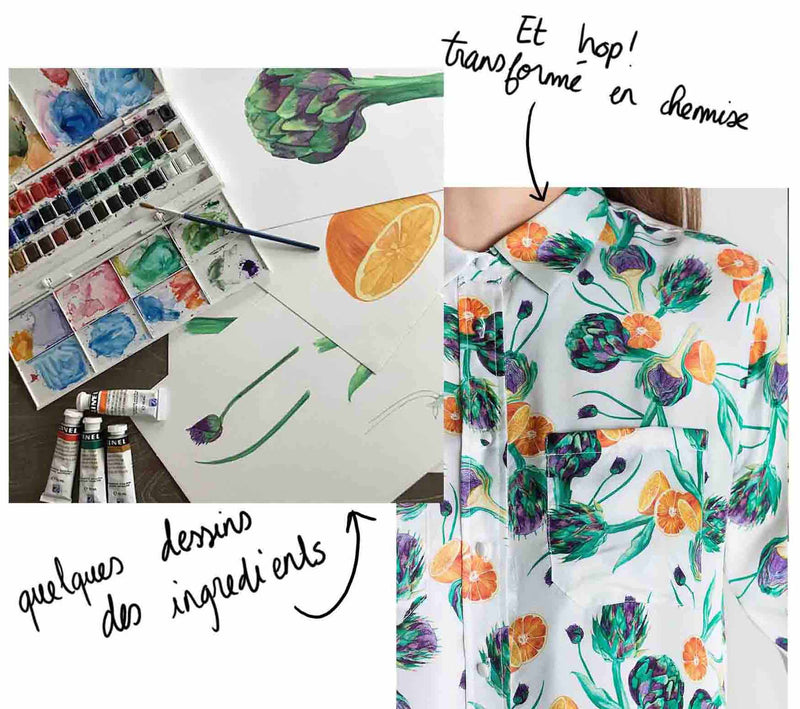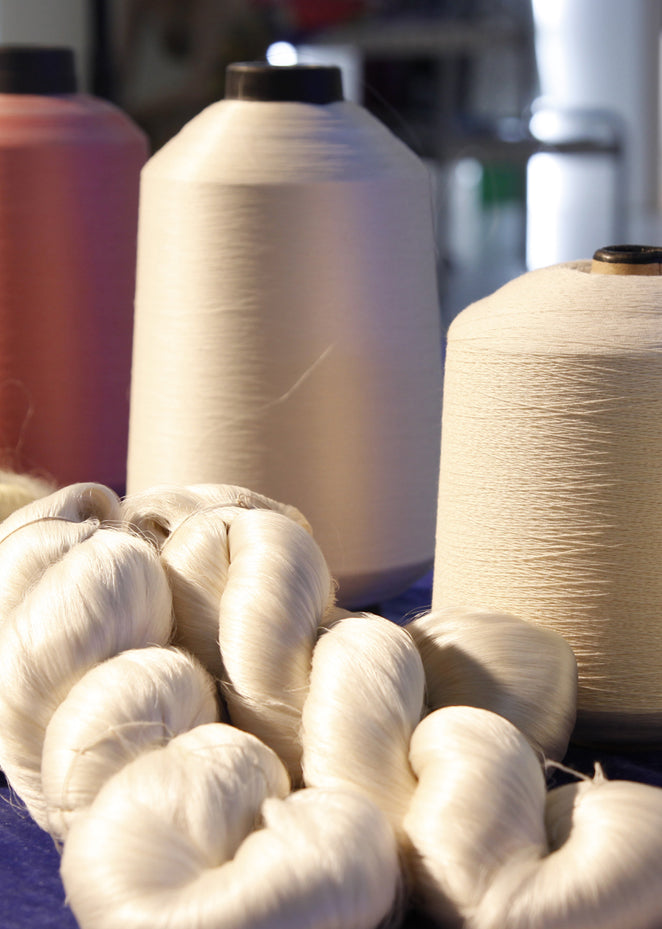 The Passion for Fancy Materials
From the outset, we have been committed to offering you impeccable quality based on exceptional materials. That's why we've chosen to use exclusively natural fabrics, ethically sourced and sustainably produced in audited and certified mills.

Silk quickly emerged as the best medium for expressing our colorful prints. It's a natural material, delicate and soft to the touch, which allows colours to vibrate. That's why our women's wardrobe is largely made up of silk pieces with clean, easy-to-wear cuts: the iconic shirt in silk, the essential patterned blouse or the perfect little silk dress.