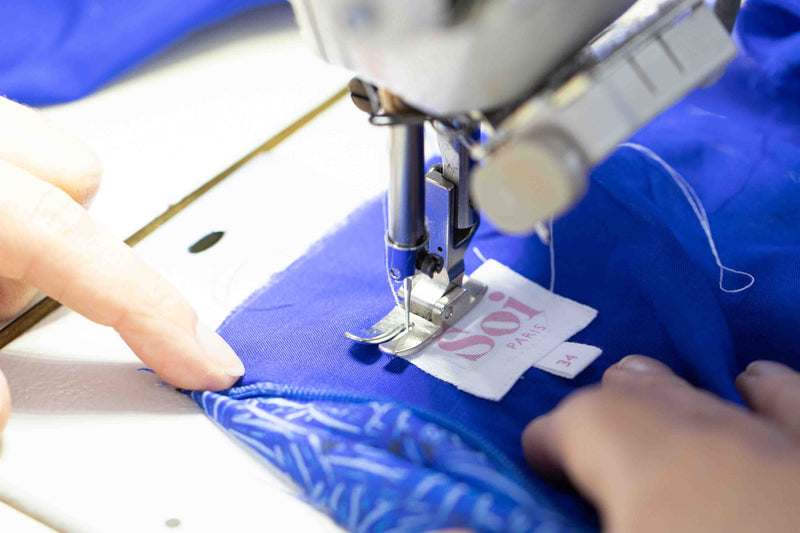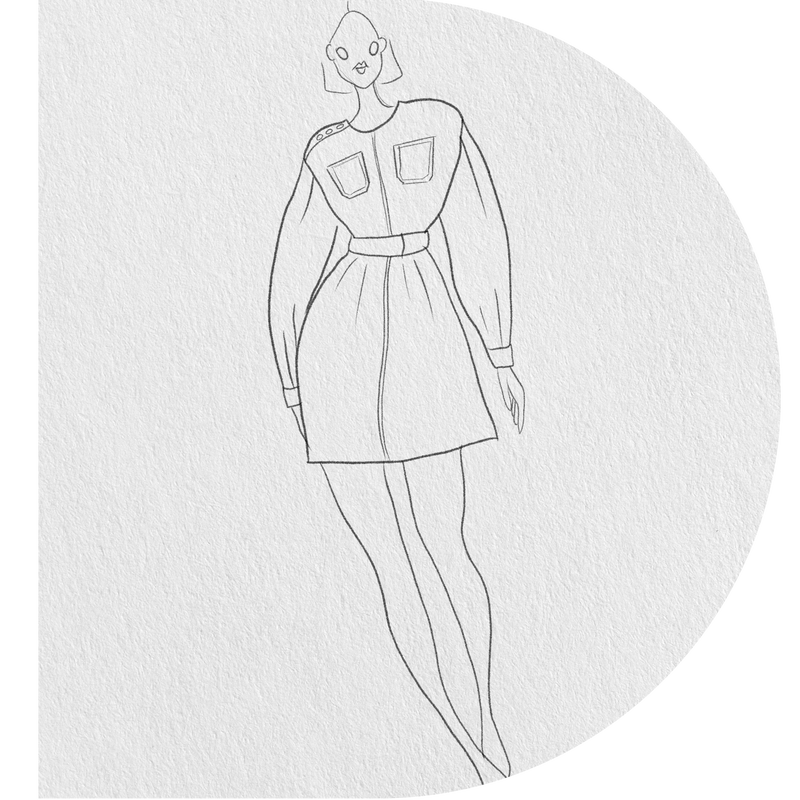 1/ Universal cuts
Each Soi Paris piece of clothing hides long hours of work, in order to develop the perfect sewing pattern: sleek fit, easy-to-wear cuts, designed to suit a wide type of body shapes and ages.
2/ Pretty buttons
By the love of details, we do not neglect any element in the design of a piece of clothes. Our buttons are whether covered with the printed fabric or created especially. These details make our pieces so precious and unique.
3/ Neat
and resistant finishes
We set as a priority offering you exceptional products with perfectly finishes. This is why we chose neat and resistant English seams for each of our pieces.
5/ Attention to detail
right down to the packaging
The label is attached to a bracelet made from our fabric scraps. For even more transparency, a QR code allows you to discover the manufacturing secrets of your piece and to learn more about our workshops.