trade secrets
Welcome
to the Workshop
Since Soi Paris' creation, we have been committed to offer you an outstanding quality, exceptional materials and an ethical production. A sustainable and responsible manufacturing also means choosing ethical materials and carefully choose manufacturing workshops.
Our Choice
of Materials
We have chosen to use fabrics that are exclusively of natural origin, ethically sourced and sustainably produced in certified factories. Wishing to offer you a responsible and sustainable production system, we have also chosen to source our materials as close as possible to their raw state. From China for silk to Italy for woolen goods, each of our choices is well thought out and justified.
Our Choice
of Workshops
From day one, we have taken great care in selecting our manufacturing workshops. We are constantly on the lookout for the best know-how specific to each material, and we make sure we work with workshops with multiple certifications.
"All this contributes to the three pillars of our brand:
exclusive prints, natural materials and responsible manufacturing"

Aurélie & Julia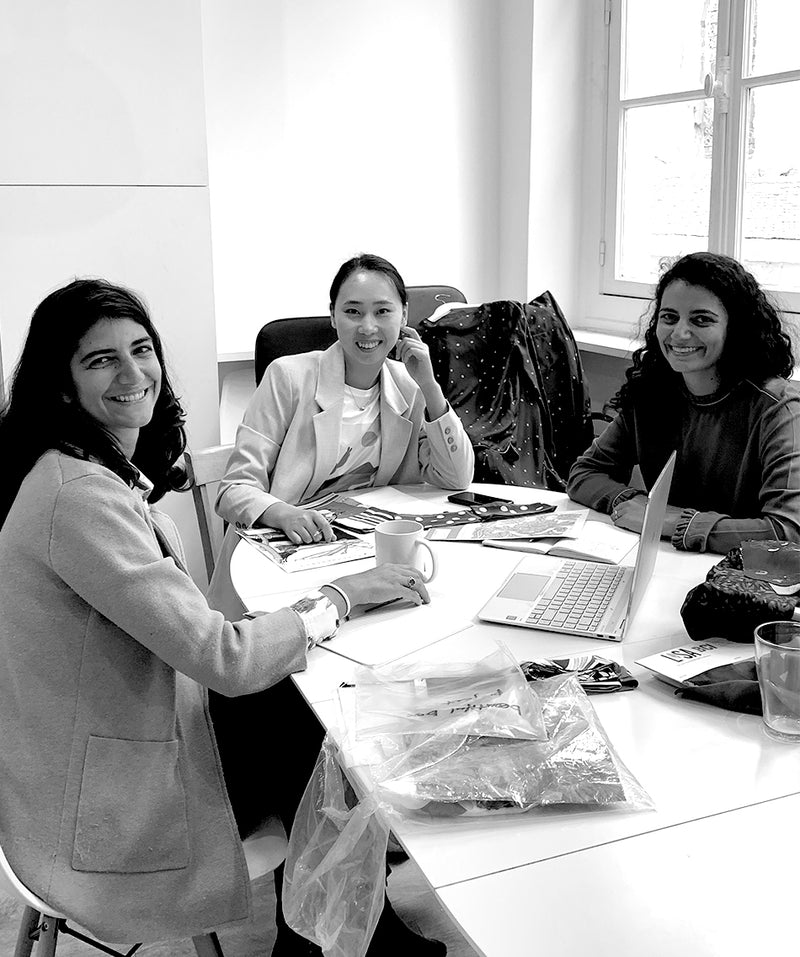 The Silk Kingdom
Welcome to Jiaxing
The workshop is located in the Jiaxing area, one hour from Shanghai in China. From our first collection in 2016, Jack and Dabria believed in our project and agreed to produce our collections in small series. This factory immediately impressed us with its long list of prestigious fashion brands with which it collaborated. We chose them because we were convinced by their know-how and their total control of the silk production cycle. The whole chain is produced locally: from the breeding of the silkworms, to the weaving of the silk, to the garment. This allows us to have a complete traceability of our production.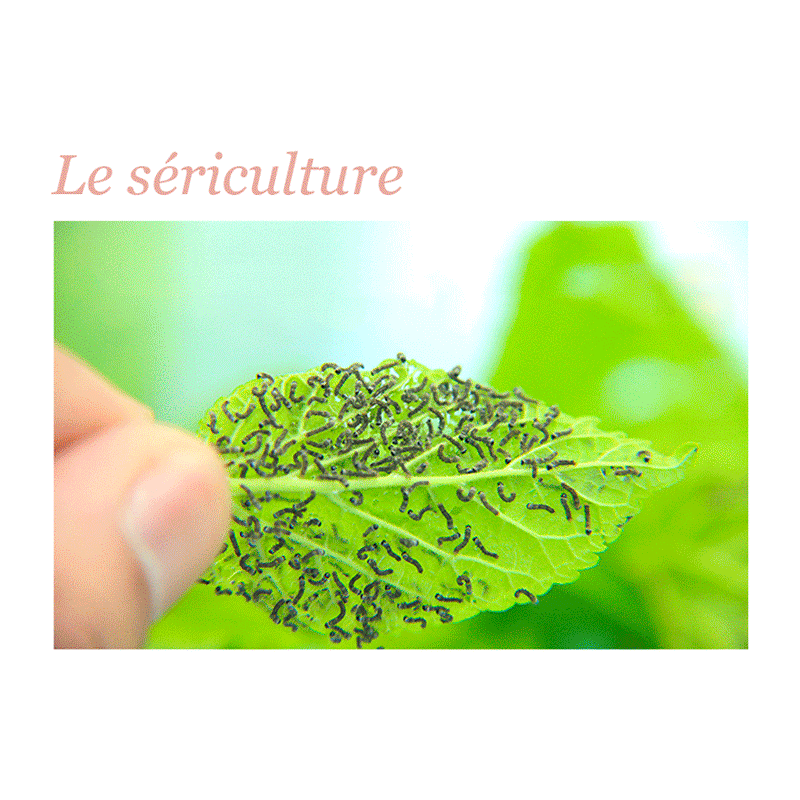 Their Certifications
The factory is AMFORI-audited, which guarantees good working conditions such as safety, regulated working hours, no forced labor and no child labor. The printing and dyeing processes are OEKO-TEX® Standard 100, which means reliable and strict control of harmful substances and guarantees a lower amount of harmful chemicals in the production process.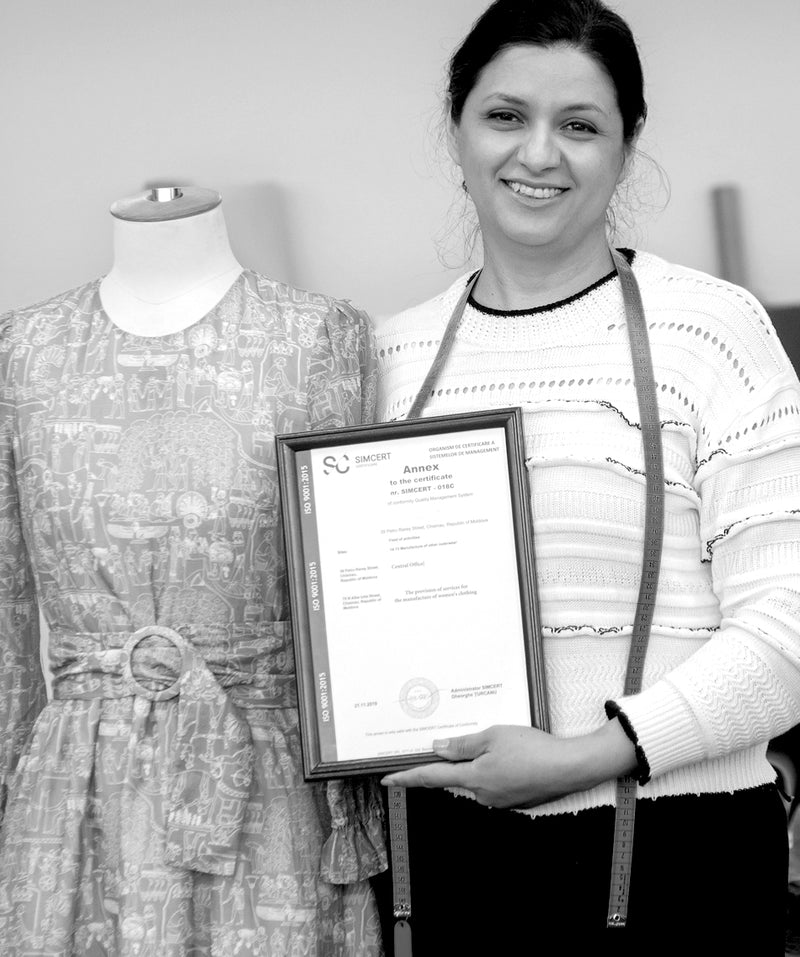 The fluid tissue specialist
Welcome to Moldova
This European family workshop is run by a woman, Georgeta. From the very first meeting, we were impressed by this woman who not only runs a 130-person workshop, but has also created a successful ready-to-wear brand in her country. Trained in London and passionate about women's fashion, she specializes in making flowing pieces. Her rigor and expertise have allowed her to work for major French brands. We have been working with her for several years.
High-end merino wools & Italian tailoring
Welcome to Italy
Let us take you to the heart of Piedmont, to Valle Mosso, to show you the history of our top-of-the-range merino virgin wool, 100% made in Italy. This wool is made according to a craftsmanship perpetuated since 1865 by REDA, a family business known for the exceptional quality of its materials and its particular attention to the finishing touches of the pieces.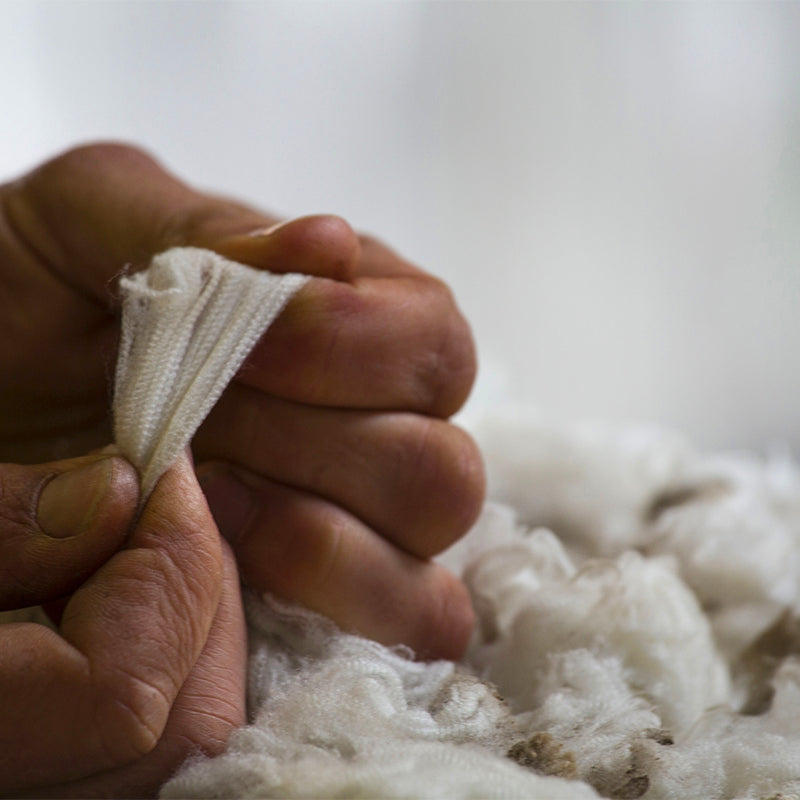 Their Certifications
All our merino wools hold the TRACEABILITY AND FASHION certification, which guarantees total traceability of the fabric: from sheep to spinning to finishing. Also certified WOOLMARK, SUSTAINAWOOL and MERINOS ZQ, our wools comply with the highest quality Australian merino wool standards, while protecting animals and the environment. For example, this factory has halved its water consumption by using solar energy.