And here is the lookbook of our very first collab of the year!
A poetic print at colours of the Provencal colorado imagined by Laura Gulshani, a young and talented Canadian artist.
Soi x Laura Gulshani
New Arrivals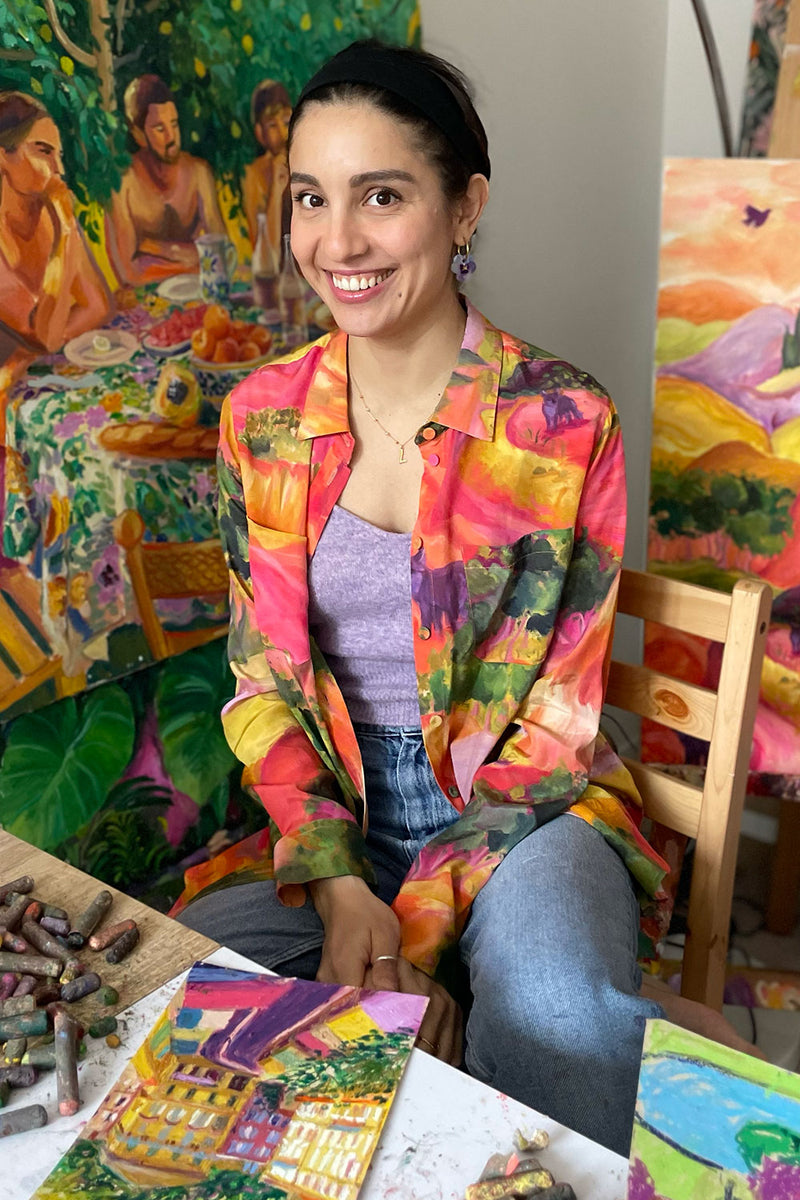 ABOUT
Laura Gulshani
Laura Gulshani is a fashion designer and painter, who combines artistic inspirations with modern design trends to create a fresh yet timeless artistic signature. Current fashion trends meet vibrant colours , heavy brushstrokes and intricate details. Laura Gulshani is sincere and thoughtful in her depictions of women and their environment.